Religious Education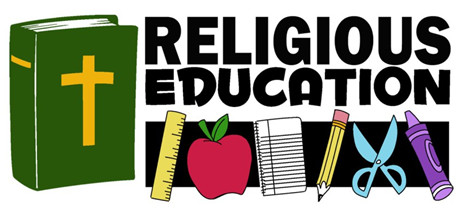 Classes start on Wednesday, October 7th and Thursday, October 8th. Office hours are Wednesday & Thursday from 12:30 to 5:00p.m.
Registration for any First Grade and/or NEW students entering the program is ongoing; please contact the Religious Ed Office at 718-979-3450 or email us at This email address is being protected from spambots. You need JavaScript enabled to view it.. All new registrations must have a copy of the child's Baptismal Certificate to enroll. All students transferring from another program must have a transfer letter, a copy of the most current Report Card and a copy of the child's Baptismal Certificate.
The fee for one child is $175 and a family is $240. (Books are included.)
Grades 1 - 2 - 3 are on Wednesdays from 3:00 - 4:30 P.M. Grades 4 - 5 - 6 & 7 are on Thursdays from 3:30 - 5:00 P.M.
Please remember our program classes go from First Grade thru Seventh Grade. Skipping grades results in the student being in a class a year or in some cases two years behind when they finally come back. Our mission is to provide a continuous foundation for their faith formation.
Any families already attending the Religious Education Program, who have not already sent in their Re-registration forms, please do so as soon as possible. The forms can be either mailed or dropped off or mailed to the school office.
All families attending the private schools, Saint Joseph Hill Academy, Academy of Saint Dorothy, and Notre Dame Academy, please be sure that your school knows you are a REGISTERED and participating member of Saint Ann Parish. In order for your children to be considered for the sacraments of First Communion and Confirmation next year in 2021 at Saint Ann's, you must be a registered, participating parishioner for at least six months prior to October 2020.